Glenmuir – Crafting the Finest Scottish Golfwear Since 1891
Glenmuir of Scotland
Glenmuir has been perfecting the art of crafting the finest clothing since 1891.

From their headquarters in Lanark they are a European institution in high quality corporate, executive & event merchandise. From quality polo shirts to knitwear & light outerwear, they source the finest materials combined with state of the art manufacturing processes to produce garments of the highest order. For you, the entire range is at your disposal complete with your company logo. With thousands of combinations at your disposal through different price options, there seemingly isn't a request that cannot be serviced by the range.
Glenmuir can create your own clothing collection complete with company branding for your employees, customers & team members & represent your brand in a positive manner.
Sunderland of Scotland
Never Weather Beaten
To compliment the traditional Glenmuir range we are pleased to introduce Sunderland of Scotland.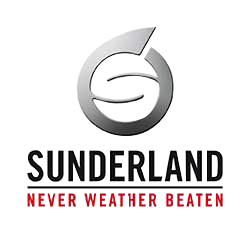 Specialising in rainwear, outerwear & layering pieces, Sunderland again produces the highest quality products confirming their position in the upper echelon of corporate options in the European leisure / activity landscape.
Living up to the motto of "Never Weather Beaten" the technologically advanced product ranges of rainwear, bonded fleece jackets & layering pieces again can all be branded with your company logo providing a leisure based options to promote your company or brand.